WORK EXPERIENCE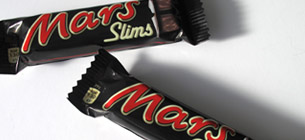 Signet Group Plc., Manchester. Current Role.
Sales Associate (Full Time). March 2013 - Present.
I am currently working as a Sales Associate in one of Signet's flagship stores. I approach and engage customers, working to identify their individual needs. I embrace the company's sales strategies to create a prestige but comfortable atmosphere, for which my managers have received both written and verbal positive feedback. I am trained in using the till systems, booking in repairs, merchandising and putting out stock. I am also involved in promoting various in-store events.

I have received training from the following brands: Gucci, Longines, Rado and Hamilton.
Here is the official link.

Harriet Kelsall Jewellery Design, Cambridge, 2013.
Design Assistant (Full Time). Oct 2012 - Jan 2013.
I was a design assistant in this fast paced, client-facing environment. It involved a variety of tasks including: working on the front desk, responding to telephone calls and e-mails, arranging design appointments, undertaking general office duties, sales, merchandising, high value stock takes, organising stock, ensuring deadlines were met, assisting during and after design appointments, liasing with suppliers, goldsmiths and project management, archiving, simple repairs and making sure everyone was relaxed and happy. I also assisted with streamlining the business by identifying problems and suggesting solutions. 
In my spare time I engaged in personal development tasks including researching precious metals and gemstones, writing articles and providing sketch work for specific briefs set by the head of design.
Here is the official link.

Live Projects, Newcastle-Upon-Tyne, 2012.
Student (Full Time). Sept 2008 - July 2012.
As part of my University studies, I worked collaboratively with Unilever, Mars, Seymour Powell, Trunki, Black+Blum, Plan, Equals Design and the Northern Housing Consortium.
Here is the official link.
Home Bargains, Bolton, 2011
.
Store Assistant (Part Time). Oct 2007 - Sept 2008.
The company rehired me as a store assistant during my summer vacation from University May 2011 - Sept 2011.. Duties included till operating, filling and tidying shelves, assisting with merchandising stock, being vigilant towards theft and damaged stock, and responding to general customer queries. I was also involved in several stock-takes at different branches and I was offered overtime each week.
Here is the official link.
The Pack Horse Hotel, Bolton, 2007
.
General Hotel Worker (Part Time). June 2006 - Jan 2007.
Involved in the day-to-day running of the hotel. Duties included waiting on tables in the restaurant and at functions, laying out buffets, glass collecting, washing pots, room service and house keeping. On occasion I served silver service. Through this I developed good customer relations, providing a warm welcome to a wide variety of guests.
Series 8 Ltd., Bolton, 2005.
Design Intern (Full Time Placement). Sept 2005.
I undertook a full-time placement at this design studio helping to manufacture and dispatch items such as cards, wedding albums and baby books. I enjoyed working as part of a team as well as using my own initiative




CUSTOMER FEEDBACK
"Joanna made the purchase of our wedding rings extra special from the interest and excitement she shared with us. She was so complimentary throughout and thanked us both with hand shakes and well wishes when we were leaving. We also did not feel any pressure!" April 2013.

TOP 10 KEY SKILLS
Team Work.
Customer Service.
Active Listening.
Problem Solving.
Organisation.
Attention to Detail.
Proactive.
Results Driven.
Product Knowledge.
Time Management.